Athletes interested in participating in any sports must have a
current application
on file with Special Olympics and complete the COVID-19 waiver form. You can check your status by clicking
current application
---
​Who We Are - West Placer Athletics and Special Olympics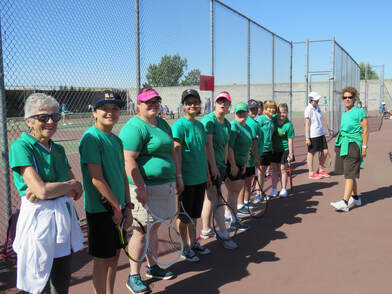 ​
​Welcome to the West Placer Athletics Special Olympics Team. Our team is comprised of Special Olympic athletes primarily from the communities of Roseville, Rocklin, Granite Bay, Lincoln and Loomis. While we do have athletes join us from outside these areas, keep in mind that all of our training locations are in the West Placer area.
Special Olympics is a sports program for those with a developmental disability. Developmentally disabled athletes that are eight years or older are eligible to train and compete in Special Olympics. For more details visit the Special Olympics Northern California website at www.sonc.org.

​
If you are a new athlete interested in joining our team, we would love to have you. New athletes will need to complete Special Olympics'

Application for Participation. The application must be completed by a parent, care provider or adult athlete and requires the signature of a licensed medical practitioner after a brief medical exam (please make sure the physician signs and dates the form). Once the form has been completed and is on file with your local area program office, the athlete can participate in any sports training that they wish.
West Placer has many different sports year round. See the Calendar tab for sports and times of year offered. You will need to register (sign up) with me for each sport as we go through the year. You can do this through the contact page. I will add a registration tab when we are starting a new sport(s).
All athletes should be familiar with and abide by the
Athlete Code of Conduct
.
If you are interested in becoming a volunteer (e.g., as a coach) with Special Olympics you must complete and submit a Volunteer Application form (including understanding and abiding by the Coaches Code of Conduct). Volunteer applications and background checks expire every 3 years. You can find the new volunteer application at sonc.org.
​
If you have any questions specific to the West Placer Athletics' programs, please go to our "Contact Us" page.
---
Spirit Wear!
West Placer Families,
I occasional place spirit wear orders to accommodate our growing team. If you are new to our team your athlete will receive one free t-shirt. However, if you would like to purchase any additional shirts or other items please
contact us
. These items are available for purchase by all athletes and their family and friends. We have these items to build team spirit for West Placer Athletics. These items are not funded by Special Olympics.
​