Who We Are - West Placer Athletics and Special Olympics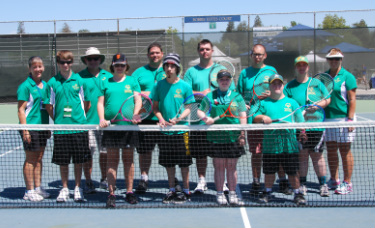 ​Welcome to the West Placer Athletics Special Olympics Team. Our team is comprised of Special Olympic athletes primarily from the communities of Roseville, Rocklin, Granite Bay, Lincoln and Loomis. While we do have athletes join us from outside these areas, keep in mind that all of our training locations are in the West Placer area.
Special Olympics is a sports program for those with a developmental disability. Developmentally disabled athletes that are eight years or older are eligible to train and compete in Special Olympics. For more details, refer to the Special Olympics Athlete Information Guide.

If you are a new athlete interested in joining our team, we would love to have you. New athletes will need to complete Special Olympics' Application for Participation. The application must be completed by a parent, care provider or adult athlete and requires the signature of a licensed medical practitioner after a brief medical exam (please make sure the physician signs and dates the form). Once the form has been completed and is on file with your local area program office, the athlete can participate in any sports training that they wish.



Please mail the completed application to the address below:


Special Olympics Northern California (SONC)
ATTN: Athlete Application


3480 Buskirk Ave., #340




Pleasant Hill, California 94523



All athletes should be familiar with and abide by the Athlete Code of Conduct.

If you are interested in becoming a volunteer (e.g., as a coach) with Special Olympics you must complete and submit a Volunteer Application form (including understanding and abiding by the Coaches Code of Conduct).
Beginning in January, 2015 all Coaches/Volunteers will be required to obtain their own criminal background check. SONC has contracted with Coeus Global, Inc. (a national investigative consumer reporting agency) to conduct the criminal background checks for all of our Coaches at a cost of $9.95. Background checks expire every 3 years.
Please mail the completed application to the address below:
Special Olympics Northern California (SONC)
ATTN: Volunteer Application


3480 Buskirk Ave., #340




Pleasant Hill, California 94523
www.sonc.org

If you have any questions specific to the West Placer Athletics' programs, please go to our "Contact Us" page.
---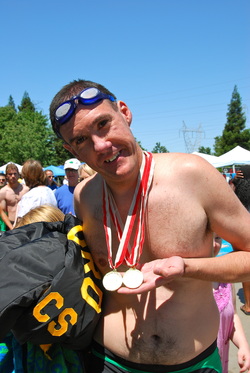 Sacramento Sports Hall of Fame
Among all of the athletes named by coaches and staff, Special Olympics would like to recognize the accomplishment of Shawn Lemmon as being chosen as one of 5 final nominees for the 2016 Sacramento Sports Hall of Fame. Although he was not chosen as the inductee we would still like to acknowledge all of Shawn's hard work and commitment to Special Olympics. This year Deanne Bridges of Folsom Hills was chosen by the Hall of Fame committee to represent Special Olympics.
The induction celebration of Deanne and 5 Professional Athletes from the Sacramento area will take place on Friday, January 30th at 7:30pm at the Thunder Valley. The event is business attire appropriate, will offer appetizers and dessert, and an opportunity to meet with the inductees. For more information you can visit
www.sacsportshof.com
.
​
We at West Placer Athletics want to congratulate Shawn Lemmon for being one of five finalists this year and extend our congratulations to Deanne Bridges this years 2016 Inductee.
Event Info:
2016 Sacramento Sports Hall of Fame
/
Thunder Valley Casino ResortSaturday, January 30th 2016
from
7:30pm – 9:30pm
@
1200 Athens Ave., Lincoln, CA 95648
---
Spirit Wear!
West Placer Families,
I occasional place spirit wear orders to accommodate our growing team. If you are new to our team your athlete will receive one free t-shirt. However, if you would like to purchase any additional shirts or other items please
contact us
. These items are available for purchase by all athletes and their family and friends. We have these items to build team spirit for West Placer Athletics. These items are not funded by Special Olympics.